ABOUT
Biography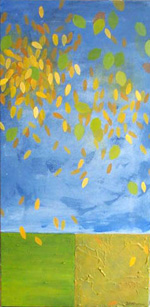 Academic Appointments
Associate Dean, Sept 2013-Aug 2015
McGill University, Graduate and Postdoctoral Studies
Associate Professor, June 1998-present
McGill University, Department of Linguistics
Assistant Professor, Sept 1992-May 1998
McGill University, Department of Linguistics
Visiting Appointments
Invited Professor, 2014
Summer School of the Norwegian National Graduate School in Linguistics, Norwegian University of Science and Technology, Norway.
Invited Guest Professor, 2005
Center for Research on Multilingualism, Universität Hamburg, Germany.
Honorary Research Fellow, 1999-2000
Department of Phonetics and Linguistics, University College London, UK.
Invited Visiting Junior Scholar, 1998
Seminar für Allgemeine Sprachwissenschaft, Heinrich-Heine-Universität Düsseldorf, Germany.
Visiting Lecturer, 1989-1991
Department of Linguistics, University of California Irvine, USA.
Education
PhD, 1994, Linguistics
University of Southern California
Thesis: On the Configuration of Height Features (Supervisor: Jean-Roger Vergnaud)
Linguistic Society of America Summer Institute, 1987
Stanford University
BA, 1985, Linguistics
University of British Columba